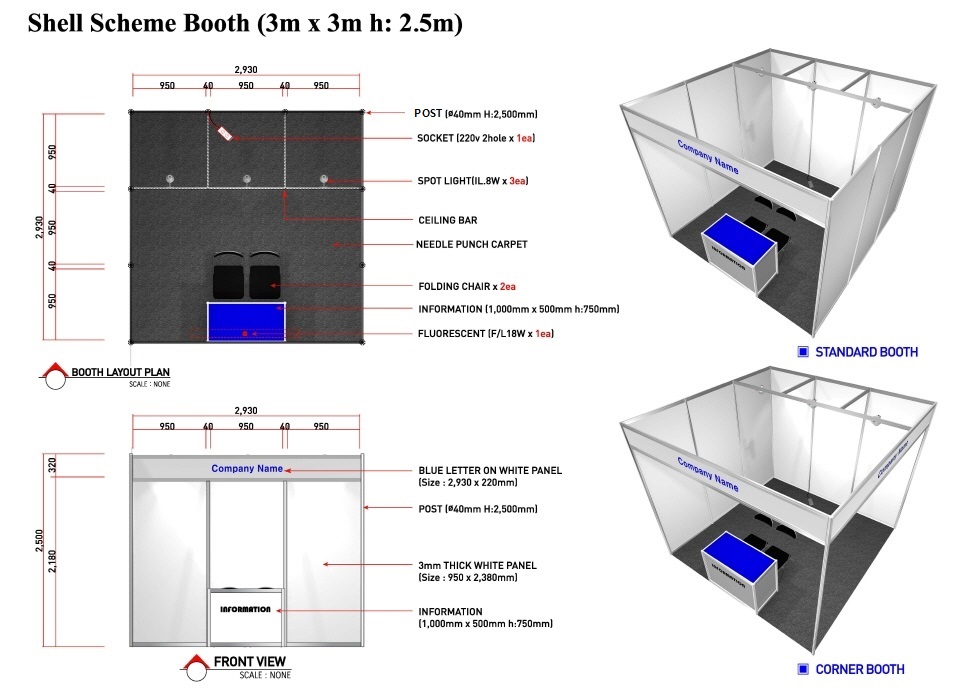 ▶ Shell-scheme Booth Include
•System walls •Fascia board,•Flooring(Pytex)
•3 spotlights •1 electrical outlet(220v, 1kw)•1 information desk & 2 chairs
▶ The detailed dimensions are written in the exhibition manual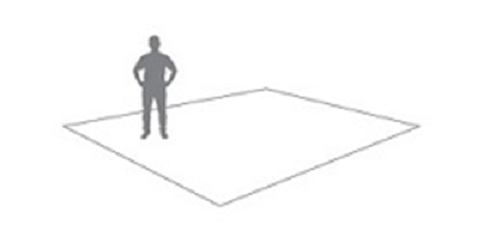 ▶ 'Raw-space only' Include
• Raw-space does not include walls, furniture, floor covering
(Only Provides the floor area)
▶ Due to safety policy, the 'Raw-space only' booth contractor must be registered in the Songdo Convensia in advance.
▶ Common Inclusion
• 2 conference tickets per one booth(A size basic)
(incl. access to the conference area, social events, refreshments and lunch in exhibition areas, proceedings)
• Exhibiting companies will be listed in the exhibitor directory and official website
※Additional services and equipment(furniture, electricity, internet, etc.) can be offered via official partners
※Further details can be found in the exhibition manual
-1 booth size is 3mx3m (total 9m2).
-With the expansion of the exhibition hall, new booths of various sizes can be booked.
-If you want to book a booth, please contact the exhibition secretariat (exhibition@20thwcndt.com).